Star Track +45° Hinge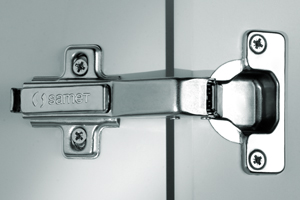 Inner spring hinge type with track mechanism and it is used in special angle applications.
Opening Angle: 110°
Cup Diameter: 35 mm.
Cup Depth: 11.2 mm.
Hinge Body: Steel
Hinge Cup: Steel
Coating: Nickel
Assembling and dissembling feature with one touch on the door without using screw driver.