Partners
We partner with globally recognized manufacturers of the highest calibre, so quality is never compromised.
SURTECO Group

SURTECO supplies furniture manufacturers worldwide with thermoplastic edgebanding and roller shutter systems, and are world leaders in this field.The SURTECO Group started out in 1888 as a timber trading company and sawmill with the name W. Dollken & Cie in Essen in Germany. In 1952 SURTECO was one of the first companies to recognise the significance of plastic, and became a specialist in the extrusion of plastic profiles.
Today the SURTECO Group has its own production sites on four continents, has more than 1,200 employees, and realises annual sales in excess of 230 million Euros.
The company's extensive extrusion technology and more than 50 years experience ensures the highest standard of quality and service.
SURTECO Pte Ltd in Singapore was established in 1998 by Doellken Kunststoffverarbeitung GmbH/Germany to set up a regional office to tap into the emerging economies and markets of the region with effective investment of funds, technology and relevant resources.
With the establishment of manufacturing facilities in Asia 1999 and a warehouse in Singapore in January 2003, customer service levels have increased significantly as materials can be shipped to clients throughout Asia almost instantly.
SURTECO Australia

SURTECO Australia is the amalgamation of Döllken-ASL, the Australian operations of BauschLinnemann International, and Consolidated Edgings.Through these operations SURTECO pioneered and have supplied, for over 20 years, the Australian Wood Working Industry with the highest quality such as thermoplastic and melamine edgebanding, melamine finish foils for flat-pressing and wrapping as well as roller shutters and technical profiles.
Local manufacturing commenced with the acquisition of A.S.L. Plastics in 2000. A new state-of-the-art edgebanding printing and extrusion plant in Sydney opened in 2003, manufacturing products at German quality levels. The purchase of the assets of Consolidated Edgings and the merger with the Australian operations of BauschLinnemann International GmbH in 2005 has led to further strengthening of the company's market position with a vastly expanded product range and stock program for immediate delivery.
In Australia SURTECO is the largest manufacturer of decorative rigid thermoplastic edgebanding and has facilities specialising in the manufacture of a wide range of profile extrusions.
SURTECO has the largest stock program of edgebanding in Australia with over 500 decors available for immediate delivery and they are able to design and manufacture a wide range of technical profiles to suit the furniture, shopfitting, electrical, building and exhibition display industries.
SURTECO customers profit from international product development activities that are geared to market trends, many years' experience of production that meets the highest standards of quality, a world-wide distribution network and maximum service quality. The production facilities in Sydney permit extremely short delivery times and fast response to market requirements.
Jowat

Since 1919 Jowat has supplied adhesives to various industries. As one of the leading international manufacturers Jowat provides a complete product range for all applications in the woodworking industries.The Jowat Corporation was established in 1979 as a subsidiary of Jowat AG (est. 1919) and today has 650 employees working in over 18 countries.
The Jowat range includes over 400 adhesives which are now improving the manufacturing technology of a wide range of products, in areas like woodworking and furniture, paper and packaging, construction, textiles, automotive and others.
Kantek stocks and distributes a full range of EVA, PO and PUR adhesives for a range of applications in several industries.
RIEPE®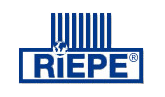 Through many years of development RIEPE®, has made edgeband processing with superior finish quality possible. Release Agent, Antistatic Coolant and Cleaning Agent are specially developed for the RIEPE® spraying systems by RIEPE® themselves.Currently, RIEPE® products are sold worldwide, whilst working very closely with leading machine, edgbanding and adhesive manufacturers RIEPE® products always meet the latest demands. Using original RIEPE® products, you will cost effectively raise your production standard to new technical heights.
In particular, the use of our spraying systems in combination with RIEPE® special release, antistatic coolant and cleaning agent ensures effective, maintenance-free production.
We do not only offer you the right products, but also the technical know-how. We are pleased to offer advice and assistance in achieving a superior finish quality.
Choose original RIEPE® products for your production too.
Samet
Since being founded in 1973, Samet has grown to take its place among the top five furniture manufacturers globally, with products distributed in over 90 countries. Samet furniture hardware has been distributed in New Zealand since 2011, offering state-of-the-art-technology, high quality and easy-to-use products with a Lifetime Warranty. Our aim is to deliver European quality at an affordable price.
Menage Confort

Design and form have met to maximise cabinet space and organise cabinet interiors. Our modular systems allow for the creation of diverse functional spaces, that offer the best of contemporary looks.
Menage Confort (est. 1948) are manufacturers of products that use innovative systems, with the ultimate goal of meeting our customer's needs.
Menage Confort's commitment to quality is proven by their ISO 9001-2000 certification, as well as their efforts in caring for our environment with the Environmental Certification ISO 1401/2004.