Star Track 110° Hinge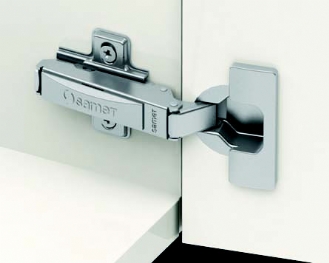 The hinge with inner spring which has track mechanism and provides fast and easy installation.
Opening Angle : 110˚
Cup Diameter : 35 mm
Cup Depth : 11.2 mm
Hinge Body : Steel
Hinge Cup : Steel
Crank Type : 0-9-18 mm
Finish : Nickel
Tool free and simple assembling and disassembling of the cabinet doors. Only one touch on the Track mechanism is enough to release and fix the cabinet doors.
Dowelled, Screw-on and EasyFit options available.