Italio Cutlery Inserts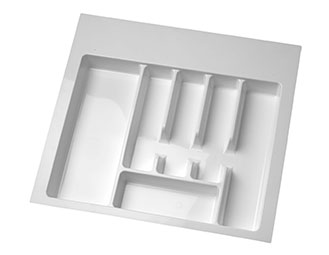 Italio large cutlery trays are injection-moulded from high-impact styene and are designed to be durable and strong. They are available in white and are solidly built with a 2mm thickness to prevent utensils penetrating through.
The trays have 6 compartments and can be cut to size to meet individual customer requirements, subject to minimum order quantities. Italio Cutlery Trays are dishwasher safe/washable and hygienically non-toxic to food. The large cutlery tray is designed to fit 600mm drawers.